Mission: To provide a safe, sober, and supportive environment for individuals seeking recovery from addiction.
The Lexington Alano receives over 35,000 visits a year and is a designated 12-Step meeting location for many sober living and rehabilitation centers. It is open 365 days a year, offers multiple meetings a day, and is always free of charge to visitors.
The Alano hosts a multitude of meetings such as Alcoholics Anonymous, Narcotics Anonymous, Al-Anon, Cocaine Anonymous, Heroin Anonymous, Men's only meetings, Women's only meetings, and combination meetings such as AA/Al-Anon meetings.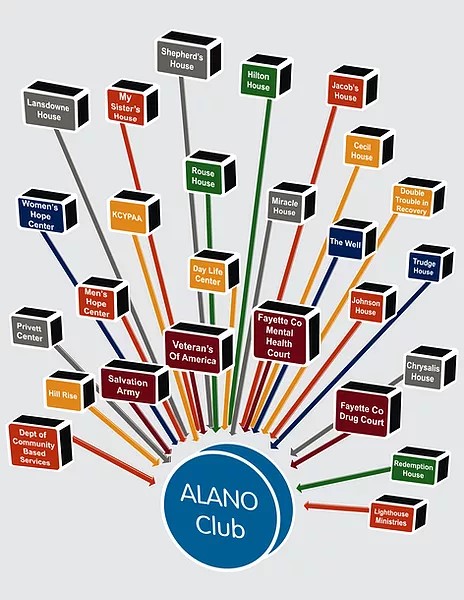 At the Alano, people wanting recovery have a safe, supportive place to build a sober foundation and establish relationships with more seasoned sobriety as they transition from the imprisonment and devastation of addiction, to healthy, contributing, and productive lives.